PowerCenter Data Integration 10: Developer, Specialist Certification
This test measures your competency in building PowerCenter objects on basic and advanced levels in order to make optimal use of the Designer, Workflow Manager and Workflow Monitor tools. Additionally you will be tested on your ability to use transformations, build and run workflows, and further test your abilities to work as part of a data integration development team.
Test takers will be tested on:
• Basic Mapping Design
• Optimal Mapping Design
• Parameters and Variables
• Transformation expression syntax
• Troubleshooting
• Workflows and Worklets
• Architecture and Administration
The test domains and the extent to which they are represented as an estimated percentage of the test follows: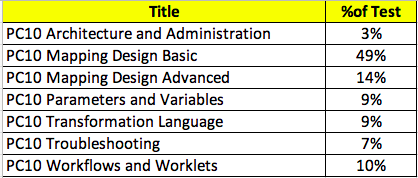 Test Topics
The test will contain 70 questions comprised of topics that span across the sections listed below. In order to ensure that you are prepared for the test, review the subtopics with each section.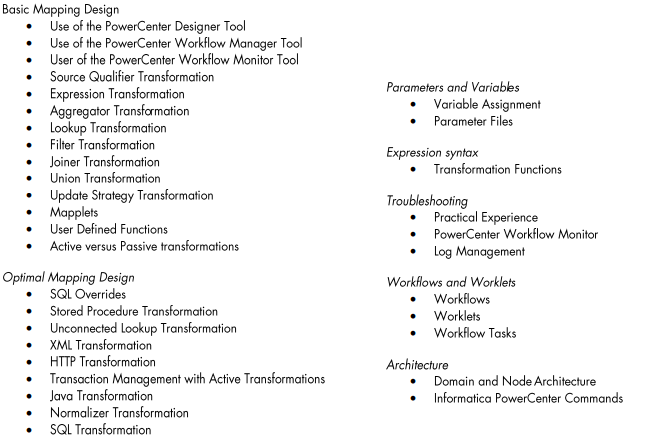 Download the skill set inventory here.